How To Measure Up For Driveway Gates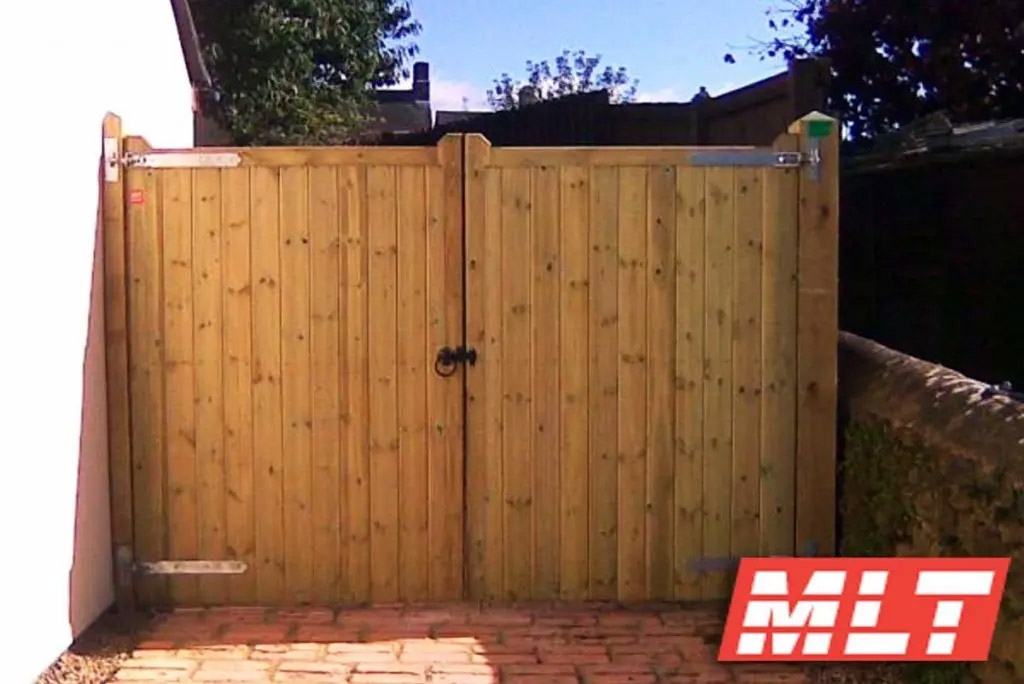 Our driveway gates can offer both, style and security. If you are considering investing in a beautiful pair of bespoke driveway gates, you will want to make sure that you order the right size.
Measuring Up With No Posts Fitted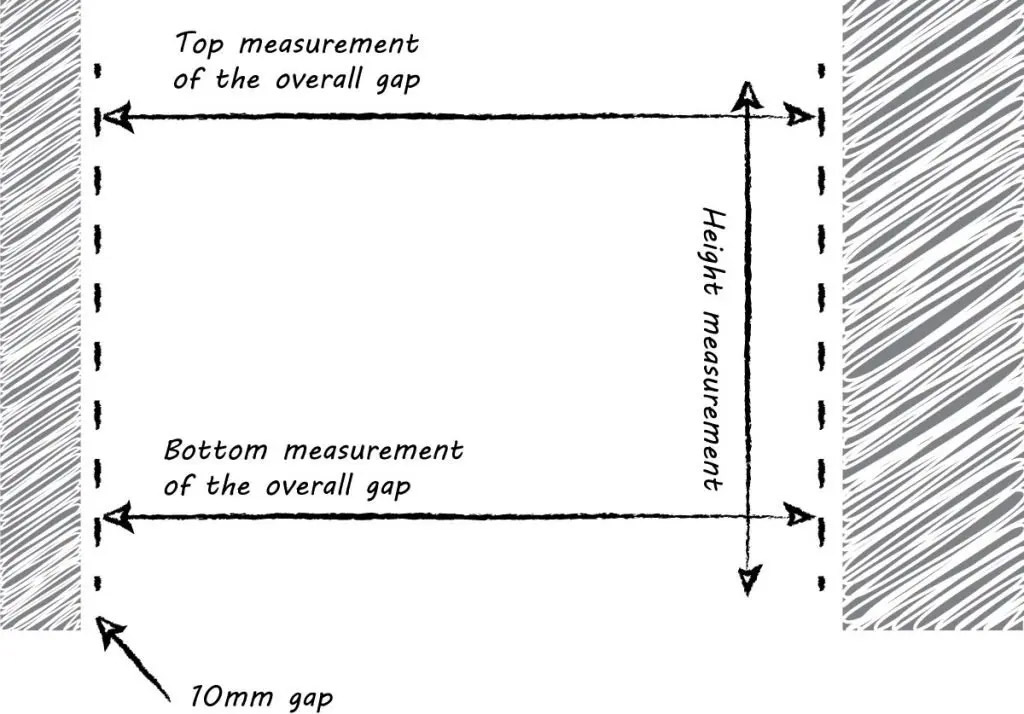 Measure the overall gap.
Take an accurate measurement from both the top and bottom sizes, as these may differ (between walls, brick piers etc.).
Always use the narrowest measurement.
We recommend fitting the posts first but if this is not possible, deduct the post sizes from your narrowest measurement.
Then allow a 30mm gap overall for clearance (10mm each side and in the middle, which allows the gates to swing freely). Half the measurement for the finished gate width.
For example, your narrowest measurement is 3600mm. Take off the post sizes (175mm each post for this job), = 3250mm, then deduct the 30mm clearance = 3220mm. Half the measurement = 1610mm which is your finished gate width.
The height is entirely up to you. Please bear in mind that the height given is the overall height and the gates will normally need 20mm clearance from the ground to open and close freely.
Measuring Up With Posts In Place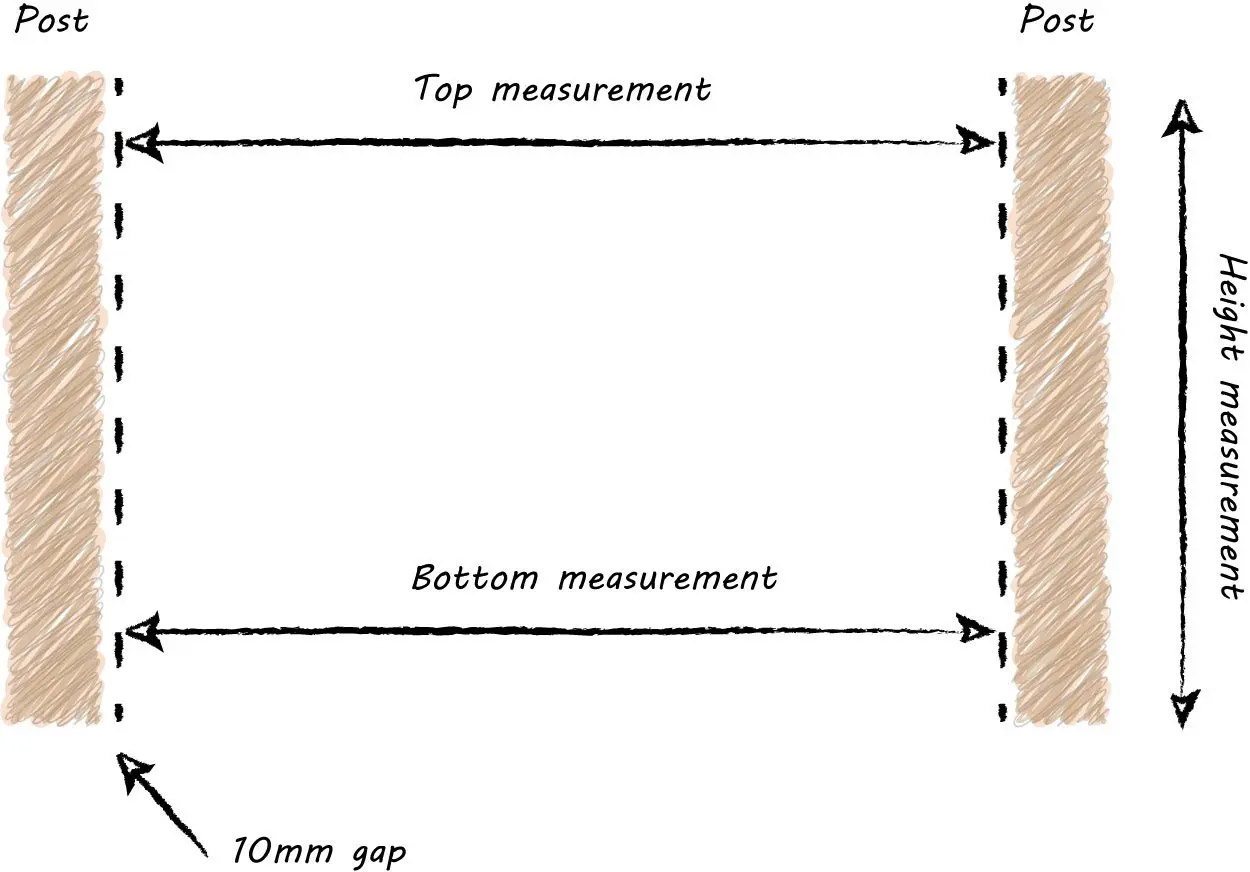 Measure the gap between posts, at the top and the bottom as these sizes may differ. Always use the narrowest measurement.
Deduct 30mm from this measurement for clearance, (10mm either side and 10mm in the middle) then half that measurement and you are left with you gate measurement for each leaf. That is it!
For example. Your narrowest measurement is 3530mm.
Deduct the 30mm clearance space, = 3500mm.
Half that measurement = 1750mm wide each leaf.
Any Questions, Just Ask!